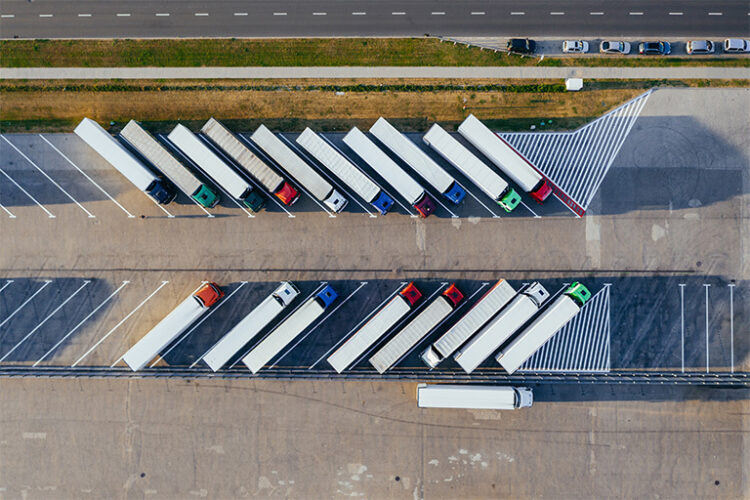 Government Funds Second Chance HGV Drivers
In our last blog, we reported on the UK HGV driver shortage and the implications of this if not addressed proactively from both within and outside the delivery sector. We also outlined some of the moves underway to address this worrying issue by logistics firms and industry bodies like the FTA.

While moves to combat HGV driver shortages offer grounds for optimism, there's always more to do. And the intervention of the government and some additional funding is welcome, especially when it also addresses some societal issues in the process.
Turning Lives Around

Driver training scheme Road to Logistics recognised a way to address the HGV driver shortage was to offer driver training to ex-offenders from HM Sudbury prison. Successful participants are then offered a chance of employment in the logistics sector on release.

After a positive trial, the scheme has been awarded £1m of government funding to roll out the idea and make links with potential employers. The initiative has been given the go-ahead to train up to 300 new HGV drivers drawn from prisons throughout the UK.

Road to Logistics is a collaboration between the Road Haulage Association and fleet management systems company Microlise. The aim is to alleviate the HGV driver shortage by recruiting and training veterans, the long-term unemployed and ex-offenders. Transport Secretary Grant Schapps commenting on the funding said:

"Not only will this new programme help make this industry even stronger, but it will help pave the way for those who may be struggling to secure a permanent job and turn their lives around."
On The Right Road

Given that there is a predicted 60,000 HGV driver shortage, all avenues to finding and training drivers are welcome. The success of the Road to Logistics project shows that a desire to support ex-offenders, the long-term unemployed and individuals from disadvantaged backgrounds can pay dividends for the logistics industry and society at large. As RHA chief executive Richard Burnett added:

"The first-of-its-kind plan for the industry will see serving prisoners linked with potential employers, undertake crucial training and gain qualifications, including taking their driving test. They will have a guaranteed job on release, helping them turn their back on crime and transform their lives."

Now that the scheme is established, further funding avenues are being explored. The most relevant being access to the Apprentice Levy. If successful, this will deliver long-term backing for initiatives like Road to Logistics to provide ongoing HGV driver training. And that means a much-needed supply of well-trained staff for a sector that is experiencing a worrying skills shortage.
Money Well Spent

This is a worthy project and one the Truckcraft team endorse enthusiastically. Drivers are the lifeblood of our industry and the HGV driver shortage is a worrying trend that has concerned us for some time. It's encouraging to see that the government are willing to invest money to find ways to increase the quantity and quality of the drivers in the industry and in a way that has benefits for society. Let's hope for other similarly effective projects.

We equally, hope these new drivers get the pleasure of driving a Truckcraft Bodies vehicle as soon as possible, so they know that their HGV driving career will be an enjoyable one!

For more information on our range of delivery trucks and vans, please contact the Truckcraft Bodies sales team on 0161 304 9404. Alternatively, email glen.pinder@truckcraftbodies.co.uk or emma.jane@truckcraftbodies.co.uk.
Published: Oct 22